Dana 44 Steering Arms and Parts
Our high clearance steering arms are CNC machined from 1018 cold rolled steel and are designed to be mounted using the factory style mounting hardware. We have tested and used our steering arms on off road and competition rigs for well over 15 years, and we know from experience that the best and only safe way to mount steering arms is the OEM mounting. Perfect for SOA, or SAS conversions, a must for huge lifts. We offer steering arms for both the drivers side (LH) and the passenger side (RH). These steering arms are designed and intended for off road use only, and may require modification, fabrication, and/or machining to fit your off road application.
No local sales. Online sales only. For purchasing single items, please use the e-commerce links below. Please contact us directly to bundle items.
Dana 44 RH High Clearance Steering Arm with GM TRE Taper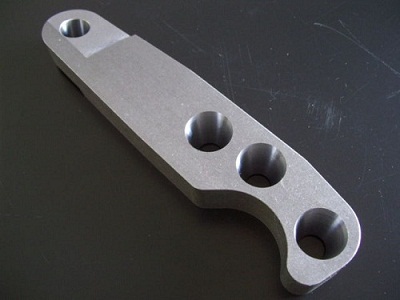 RH (passenger) side 1" thick steering arm features the 10 degree correction and a GM TRE taper. Arm measures 6 3/4" from center of ball joint to center of the TRE taper.



(Shipping applied at checkout)
Dana 44 LH High Clearance Steering Arm with GM TRE Taper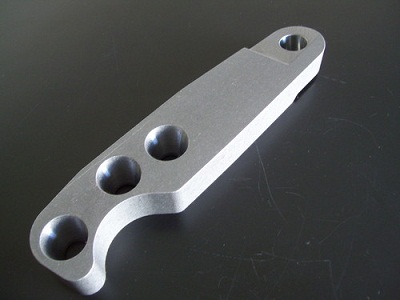 LH (driver) side 1" thick steering arm features the 10 degree correction and a GM TRE taper. Arm measures 6 3/4" from center of ball joint to center of the TRE taper.



(Shipping applied at checkout)
Dana 44 High Clearance Steering Arm Set with GM TRE Tapers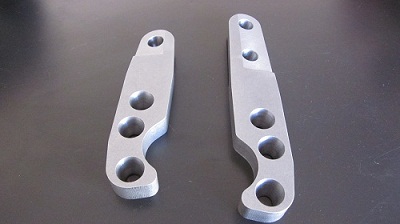 1" thick arm set features the 10 degree correction and GM tie rod end tapers for your tie rod ends.



(Shipping applied at checkout)
Dana 44 RH Basic High Clearance Steering Arm
3/4" thick RH (passenger side) Features a 1/2" pilot hole, measures 6 3/4" from center of ball joint to center of pilot hole. These arms are available without the hole if you prefer.



(Shipping applied at checkout)
Dana 44 LH Basic High Clearance Steering Arm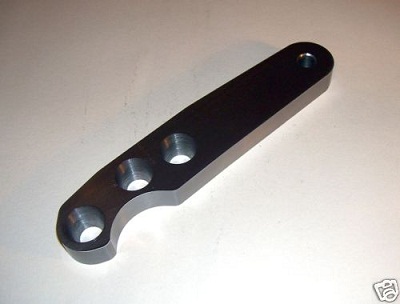 3/4" thick LH (drivers side) Features a 1/2" pilot hole, measures 6 3/4" from center of ball joint to center of pilot hole. These arms are available without the hole if you prefer.



(Shipping applied at checkout)
1" Dana 44 high clearance steering arm spacer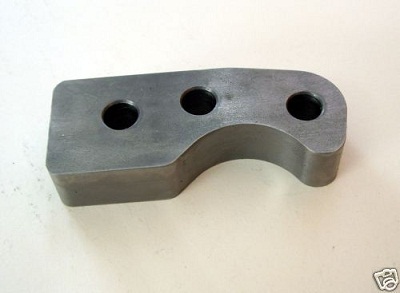 1" thick steering arm spacer, for use with our high clearance Dana 44 steering arms. Can be used under our 1.5", 1", or 3/4" thick steering arms. Machined from 1018 CRS, then tumble deburred.



(Shipping applied at checkout)
Dana 44 Flat Top Steering Knuckles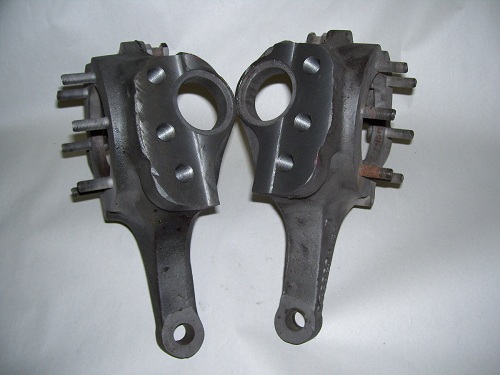 These are the knuckles required for your high clearance steering and/or cross over steering conversions on Dana 44 and GM 10 bolt differentials. Also works with Jeep CJ Dana 30 front differentials (will be happy to send a link to the parts list and instructions required to make them work).

Please contact us for availability
OE Type Dana 44 3" Stud and Conical Washer Install Kit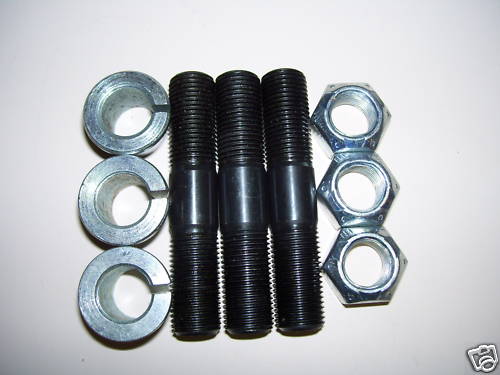 Standard (3") stud and conical washer install kit (as pictured), for use when installing a Dana 44 steering arm. 3" long. Rated stronger than the original OE studs. Conical washers are OE type made from mild steel, then zinc platted for corrosion resistance. Top lock nuts are grade 8.



(Shipping applied at checkout)
Dana 44 4" Stud and Conical Washer Install Kit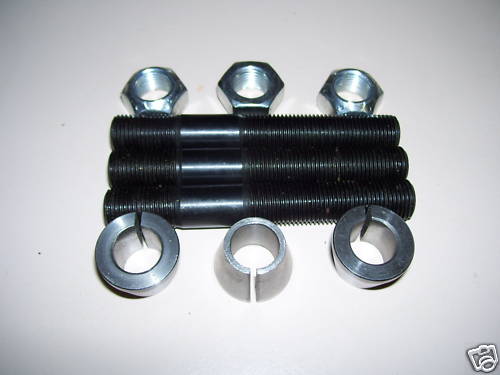 4" stud and conical washer install kit (as pictured), for use installing 1" thick Dana 44 steering arm spacer under your steering arm. Rated at over 195K tensile strength, conical washers are OE type made from mild steel, nuts are top locks.



(Shipping applied at checkout)
OE Style Dana 44 Conical Washer Kit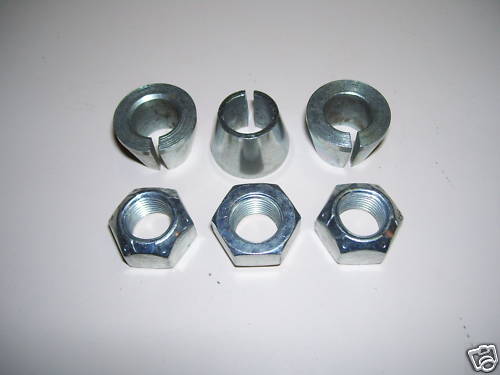 Conical washer kit (as pictured), for use installing Dana 44 steering arm. Conical washers are OE type made from mild steel, then zinc platted for corrosion resistance. Top lock nuts are grade 8.



(Shipping applied at checkout)