Fairlead Mounting Brackets
We make several variations of fairlead mounting brackets for the off road industry and the DIY home builders. Our most popular fairlead bracket is our one piece bracket, it comes un-bent, but features reliefs machined in so bending the mounting bracket is easily done on the side of a work bench.
One piece fairlead mounting bracket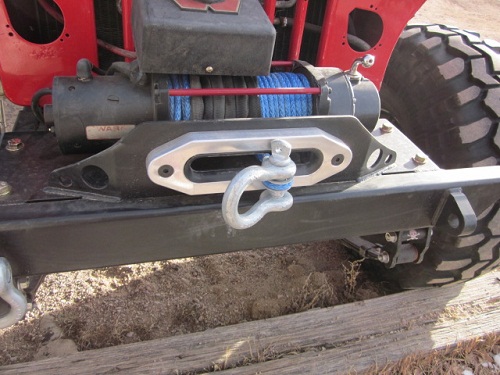 Our one piece fairlead mounting bracket is 24" long, 4 1/2" tall, features two 7/16" through holes, 10" C-C for your fairlead. Can be used with roller or hawse fairleads.