Other Recovery Products
The bow shackle, also known as screw pin shackles and d-ring shackles are a must for every recovery bag and winch accessory kit. Every vehicle from your daily driver to the most extreme competition buggy should have one! Remember the off roader's golden rule.. go prepared or stay home! Please contact us for retailers near you.
3/4" d-ring, bow shackle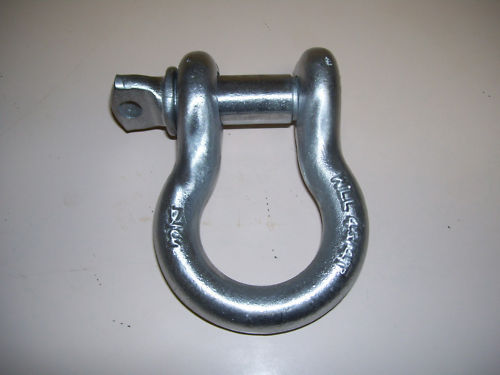 The most popular size for off road recovery operations, the 3/4" shackle is rated at 4 3/4 tons. The body of the shackle is 3/4" the pin size is 7/8". These are high quality imports.