Toyota Steering
Our Toyota high steer arms are CNC machined from 1018 cold rolled steel, they are designed to mount on top of the steering knuckle using the OE conical washers, and feature a grease zerk that allows easy access to grease the upper runion bearing when installed. These arms are designed to work on 1979-1985 Toyota truck front differentials, one of the most popular diffs for SAS conversions. Please contact us for retailers near you.
3/4" basic Bonz Toyota high steer arm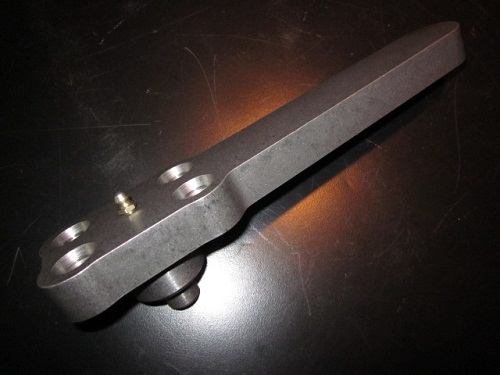 Our basic 3/4" arm is tough and affordable, and can be used on either side. Comes as undrilled as pictured.