Weld On Shackle Mounts
Shackle mounts can sometimes be the most challenging item to make for the home fabricator. Just trying to find a piece of 1" solid stock can leave you driving all around town, looking through remnant bins or paying outrageous prices and cut charges for anything less than a 20 foot piece of steel. The drill bit alone can cost more than the material. All our shackle mounts are well tested on real trails and DIY approved.
No local sales. Online sales only. For purchasing single items, please use the e-commerce links below. Please contact us directly to bundle items.
Basic Shackle Mount
This listing is for a pair (2 pcs.) of our basic ''universal weld on shackle mounts. CNC machined from 1" HRS, base measures 1"x2", through hole is just over 7/8". For use with 3/4" bow shackles.



(Shipping applied at checkout)
Basic Hex Style Shackle Mount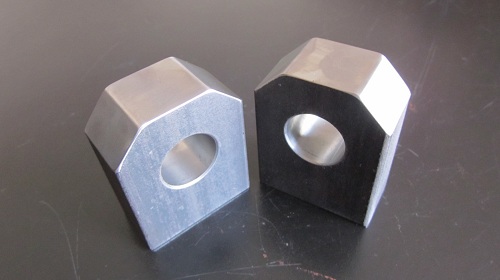 This listing is for a pair (2 pcs.) of our basic 'hex' style universal weld on shackle mounts. CNC machined from 1" HRS, base measures 1"x2", through hole is just over 7/8". For use with 3/4" bow shackles.



(Shipping applied at checkout)
1" x 3" Base Weld On Shackle Mount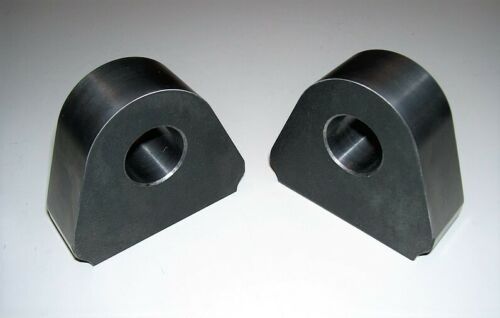 This listing is for a pair (2 pcs.) of premium, HD universal weld on shackle mounts. CNC machined from 1" 1018 HRS, base measures 1"x3", through hole is just over 7/8". For use with 3/4" bow shackles.



(Shipping applied at checkout)
1" x 3.5" Base Weld On Shackle Mount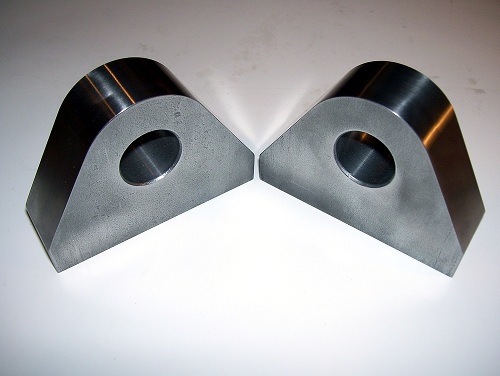 This listing is for a pair (2 pcs.) of premium, HD universal weld on shackle mounts. CNC machined from 1" 1018 CRS, base measures 1"x3 1/2", through hole is just over 7/8". For use with 3/4" bow shackles.



(Shipping applied at checkout)
Basic Through Bumper Hex Style Shackle Mounts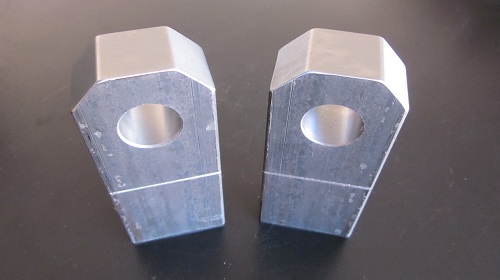 This listing is for a new pair (2 pcs.) of our basic hex style through bumper universal weld on shackle mounts. CNC machined from 1" HRS, base measures 1"x2", these mounts are 2" longer than our basic mounts, intended for use with 2" thick bumpers. Through hole is just over 7/8". For use with 3/4" bow shackles.



(Shipping applied at checkout)
Basic Through Rounded Bumper Shackle Mounts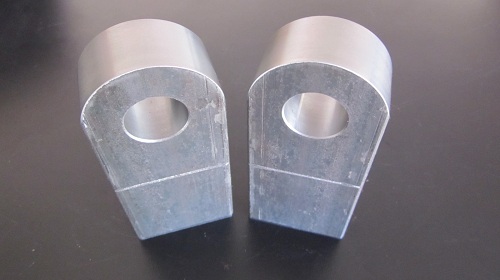 This listing is for a new pair (2 pcs.) of our basic through bumper universal weld on shackle mounts. CNC machined from 1" HRS, base measures 1"x2", these mounts are 2" longer than our basic mounts, intended for use with 2" thick bumpers. Through hole is just over 7/8". For use with 3/4" bow shackles.



(Shipping applied at checkout)